Osteopathic Manual Therapy
Osteopathic Treatment – Help for people of all ages and stages pre and post natal care, infants, children, teens, adults and seniors
Osteopathy is a precise, manual therapy that addresses the relationship between structure and function, and looks at the individual as a functional human being. The emphasis is on a holistic approach, acknowledging that the body will be assessed and treated as a whole rather than focusing only on the area that is symptomatic. Osteopathic manual practitioners believe that the various systems of the body – musculoskeletal, soft tissue, cranio-sacral, visceral and circulatory – are connected anatomically and are functionally interdependent.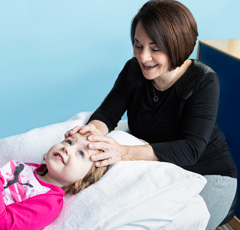 Manual osteopathy can have a positive affect on a variety of conditions:
Paediatric physiotherapy at Footprints aims to help improve gross motor skills and mobility, working towards competence in sitting, standing, walking and, later, more refined gross motor skills – jumping, running, skipping.
Our physiotherapists work with each child to improve range of motion, to build strength and endurance and improve balance – all necessary in achieving maximum functional independence.
Physiotherapists at Footprints use their expertise and a variety of techniques to set goals and create therapy programs that are tailored to the specific needs of each child. We are always ready to refer children to other disciplines within our practice and to other community agencies when this would assist a positive treatment outcome.
Some conditions that Footprints physiotherapists treat include: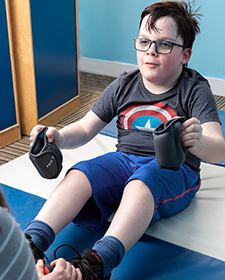 Neuro-Developmental Treatment (NDT)
According to the Neuro-Developmental Treatment Association, NDT is a problem-solving approach to the examination and treatment of the impairments and functional limitations of individuals with neuropathology, primarily children with Cerebral Palsy.

These children have dysfunction in posture and movement that leads to limitations in functional activity. This treatment facilitates the normalization of muscle tone in children with conditions where tone is high or low.


Cuevas Medek Exercise (CME)
Cuevas Medek Exercise is a physical therapy approach for infants and young children with abnormal developmental motor evolution caused by a known or unknown non-degenerative syndrome affecting the Central Nervous System. Children with hypotonia, including those with Down Syndrome and children with developmental delay may also benefit from CME.

Specific exercises are individually prescribed to provoke automatic responses of postural and functional control. Support is provided at a distal point of control to maximally challenge the child's automatic reactions.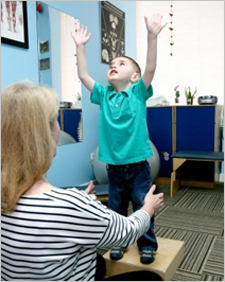 KinesioTape is an elastic tape that can be used to facilitate movement patterns, build muscle strength, increase stability, and improve alignment and function. Taping can be used as an adjunct to treatment of a variety of conditions to assist in achieving therapy goals. Correct taping placement is essential to achieving optimal results.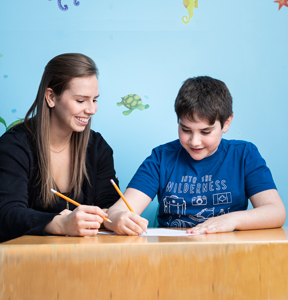 Occupational therapy is a form of intervention in which the therapist and child work to develop or improve the necessary skills for daily living through activity. Principal "occupations" of childhood include play, school performance and self-care.

Mastering play with toys improves fine motor function and helps teach basic concepts such as colours and shapes. The use of pencils or pens to print, draw, and later, to learn cursive writing is an integral part of every school day. Feeding, getting dressed and brushing teeth are self-care tasks we accomplish every day. Paediatric occupational therapists help children improve performance in all these areas.

Children with shortened attention span, learning disabilities, autism spectrum disorders, and/or sensory processing issues can also benefit from occupational therapy intervention


Occupational therapy can also help children develop:
Naturopathic medicine is a distinct primary health care system that blends modern scientific knowledge with traditional and natural forms of medicine. The naturopathic philosophy is to stimulate the healing power of the body and treat the underlying cause of disease. Symptoms of disease are seen as warning signals of improper functioning of the body, and unfavourable lifestyle habits. Naturopathic Medicine emphasizes disease as a process rather than as an entity.


Naturopathic treatments are chosen based on the individual patient – their physiological, structural, psychological, social, spiritual, environment and lifestyle factors. Naturopathic doctors are highly-educated primary care providers who integrate standard medical diagnostics with a broad range of natural therapies including diet and lifestyle changes, botanical medicine, clinical nutrition, hydrotherapy, homeopathy, naturopathic manipulation and traditional Chinese medicine/acupuncture, may also be used during treatments.
Some of the conditions treated by Naturopathic Doctors include:
Lactation Consultant (IBCLC)
Lactation Consultant (IBCLC)
"The International Board Certified Lactation Consultant (IBCLC) credential identifies a knowledgeable and experienced member of the maternal-child health team who has specialized skills in breastfeeding management and care. The IBLCE certification program offers the only credential in lactation consulting and is available globally. IBCLCs have passed a rigorous examination that demonstrates the ability to provide competent, comprehensive lactation and breastfeeding care. Attainment of the IBCLC credential signifies that the practitioner has demonstrated competence to: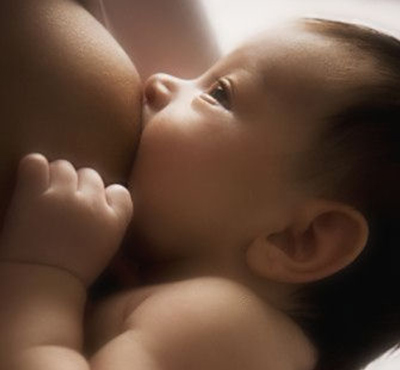 Psychotherapy/ Play Therapy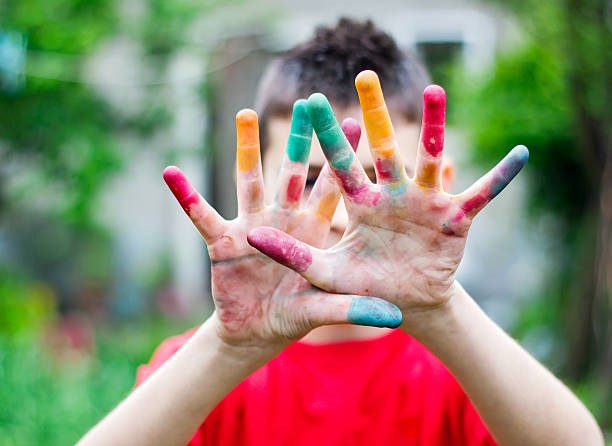 Play Therapy
Play therapy provides a safe and secure space for children and teens to process life events in smaller, more manageable pieces. Through play non-verbal communication is used to express oneself. During indirect and direct play, therapist may observe behaviour, identify issues and support the individual.
Benefits of Play Therapy
Experience emotional regulation and responsibility for their actions.
Improve executive function.
Increase their sense of self-worth and confidence.
Develop social skills
Parent Education
Supporting children and teens in ways that encourages them to become respectful and responsibly adults is a privilege that anyone interacting with children has. Through individual counselling parents are encouragement and supported in the developing incredible relationship with the young people in their lives.
NeurotrackerX
Multi-object tracking system supports the development of executive function, working memory, attention and focus. Online program allows user to access the program at a convenient time. Weekly sessions support the user to explore areas in life they may or may not perceive as prevents them from fulfilling their full potential.
Psychotherapy
Adlerian Psychology is a holistic psychology that focuses on human behaviour. An individual's behaviour does not occur in isolation but is socially embedded. A person's identity and life goals are created early in live and are the primary motivator for the reoccurring behaviour one sees in their life. During individual sessions, early recollection, personal identity and goals are explored. Such elements assist the individual in recognize areas in their life where they have become discouraged.
Complete Circle
We are holistic being, where one aspect of your life impacts the other. Family is not just children, but how children relate to others and the world. Family is not just adults, but how they relate to others and the world. Support the entire family in their own and unique way creates belonging and respect within the family that is paramount and unwavering.
A combination of clinical observation and standardized assessments are used to determine the specific needs of each client. Goals and treatment objectives are then established based on input from clients, families and their therapist.
Therapists at Footprints are available to advise families and other professionals dealing with a variety of situations in community environments.
For children, direct individual physiotherapy, occupational therapy and osteopathic manual therapy are available in the home and/or the clinic.
Osteopathic manual therapy and naturopathy are available to clients of all ages.
Footprints offers home visits for individual paediatric physiotherapy and occupational therapy in most areas of the G.T.A. Provision of home therapy is subject to the requirements of the client and family and arrangements made with a Footprints therapist able to meet their needs.